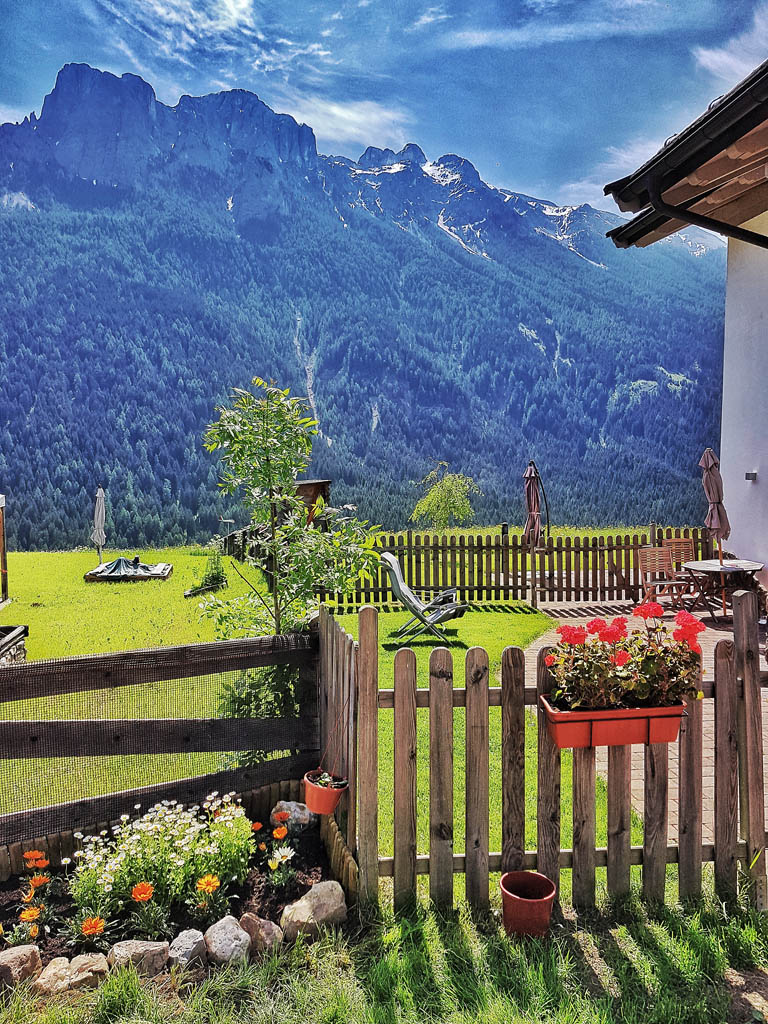 The pole star (Polaris) is the guiding star, a fixed point in the heavens that was the sole point of reference for travellers in ancient times. And Polaris has guided you here, to this pretty apartment, built using the same style and criteria as the Orione apartment.
Both rooms have larch wood floors and there are also two bathrooms, one of which has a bathtub/shower.  The kitchenette is equipped with a modern ceramic hob, oven, dishwasher and of course, a fridge-freezer.  There is a dining area, a sofa bed for your friends, TV and DVD player, and computer with TV monitor connected to the internet.
Like Orione, the Polaris apartment is on the ground floor so in an instant you can enter our large garden, encircled by the majestic Dolomite peaks of the Fassa Valley.  You can glimpse the town below and the silence will envelop you in an instant, leaving you to experience sensations you have never felt before.
This apartment is ideal for 2 people, but it can accommodate up to 4, thanks to the sofa bed and second bathroom.